Recruiting 2025 – The Legend of Clubb Grows
Way out west of St. Louis, MO – about 50 miles or so – lies a small, semi-rural community of about 4,800 people. Wright City, MO once claimed fame from the large Big Boy Restaurant sign off of Highway 70 and the Elvis is Alive Museum, which delved into the proposition that the King of Rock was still living.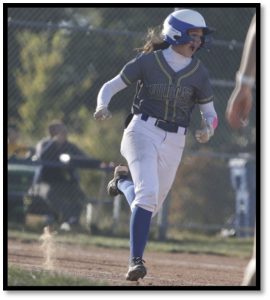 These days, folks around these parts know well about a new hot-topic. Wright City High School Junior softball player Lydia Clubb has gained interest for her academic achievements, genuinely good-natured personality and her extraordinary athletic feats.
But who exactly is this 2025 Infielder/Outfielder starring for Wright City High School and the Missouri Bombers 18u softball team?
"She's just a dynamic athlete," said Brian Veselske, head coach of the Missouri Bombers 18u squad. "She's very humble, she doesn't boast about herself. But when she steps between the white lines, you just know that you're going to get 110% from that kid every game."
That blue-collar work ethic – combined with her elite athleticism – has helped propel this young athlete into local folklore that the residents of her hometown and her club coach speak in awe of.
Some True or False quizzing about Lydia Clubb:
Lydia Clubb once scored from second base on a passed ball?

Her elite speed and high-energy motor on the base paths allowed her to cross home plate in a recent High School game while on second base and a pitch getting away from the catcher.

A natural right-handed hitter, Lydia Clubb once turned to the left side of the plate and homered.

Lydia's dad Jason taught her how to switch-hit when she was younger and she will still occasionally move to the left side of the batter's box. She smoked a gap shot home run last fall.

Lydia Clubb holds records in track for her school in the 4×400 relay, the 4×200 relay, the 100-meter dash.

Lydia has been running track since 8th grade and has gained a reputation as one of the top runners in the state.

Lydia Clubb is an accomplished trapshooter.

Lydia has shot since around the age of 11, participating in her school's trapshooting club.

Lycia Clubb is faster than a speeding bullet, more powerful than a locomotive and able to leap over the old Big Boy sign along Highway 70 in her hometown.

Ok, Ok…they can't all be true. But you get the point…this young athlete is making a name for herself. And just when you think that she's trumped about every accomplishment that can be listed, she manages to amaze everyone in her presence with her talents.
So what drives this young athlete?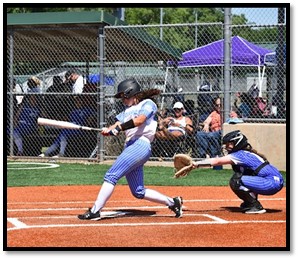 "Ever since I was little, I've had a love for softball," said Clubb. "Anytime I was at practice, I would always try to put forth 110% effort all of the time. Then after practice, I would work by myself at home. I would hit off a tee nonstop, I would just throw a ball up in the air to try to catch it or I would throw a bouncy ball off of a piece of wood. Just anything that I could think of to try to get better."  
As she has grown as a young athlete, Clubb has learned to pick up on the finer points of the game to help set herself apart.
"She's got outstanding softball IQ," said Missouri Bombers 18u coach Brian Veselske. "Her approach at the plate is that she is looking for 60 feet, and always looking for the extra bag. She reads the defense well; she is an exceptional bunter but also has gap-to-gap power. As a leadoff hitter this past summer, she led our team with in home runs. If you were to watch this kid, she gets your attention. You never know what is going to happen because of her athleticism. She reads a defense and will drop a bunt. If it bounces once or twice, forget about it. Her speed is going to put her on the bag."
With a growing reputation as an athlete that can play all over the field – she is well known for her range and arm at shortstop, but has also seen time in the outfield – and an explosive athlete at the plate and on the bases, Clubb has her sights set on the next levels beyond her high school years.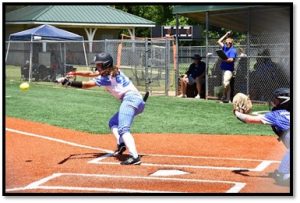 "I would love to play college softball," said Clubb. "My academic goals are to hopefully find a school with an engineering program that I could also have an opportunity to play at."
Those who know her best believe in her as an athlete, a student and a person.
"She's a country girl," said Coach Veselske. "She works hard. When she's not practicing or playing softball, she works with her dad on construction projects. She's just gifted with a lot of quality attributes. She's got exceptional speed, she's versatile in the field, she's always shown a great dedication to the sport and she does very well in school. She can play at the next level, there's no doubt in my mind about it."